Piggly Wiggly #269 - River Run
3800 River Run Dr.
Mountain Brook, AL 35243
Phone: 205-776 -8755
Fax: 205-776 -8754
Store Hours
Mon-Sat: 6:00 am - 9:00 pm
Sun: 7:00 am - 9:00 pm
Complimentary Wine Tasting: Thursdays, 4:00 pm - 6:00 pm
Click here to follow River Run Piggly Wiggly on Facebook!
At our River Run Piggly Wiggly we offer a full-service bakery & deli, fresh meats & seafood and produce. We also offer an excellent selection of gourmet imported & ethnic groceries. Our full-time wine consultant is always ready to assist you in planning your next party or special event. Piggly Wiggly River Run offers a large selection of imported and domestic wines and beers.
Piggly Wiggly River Run now has Kosher Meats, Frozen Items, Dairy Products and more for all your Passover needs! We proudly offer delicious, fresh Glatt Kosher meats in addition to a number of other quality foods. Store management is always willing and able to special order any item you may request.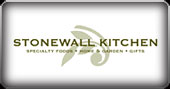 Stonewall Kitchen Specialty Gourmet Foods are now available at your Piggly Wiggly River Run!
In order to provide the best environment possible for our customers we have installed a sanitizing system for our grocery carts to ensure cleanliness. We are proud to be one of the first to install this system for the health and well being of our customers!
And don't forget, we double manufacturers coupons up to 0.99 cents! (See coupon policy for details).
Check out these Weekend Specials in our Deli!

Visit our Deli Hot Bar for great finger foods or a delicious hot meal. As always, we can make trays or food for any number of people. Just call or drop by!

Sunday Lunch Specials

1 Meat, 2 Veg & Dessert only $5.99

Every Sunday 10:00 until we run out!