Piggly Wiggly #211 - Homewood
3000 Montgomery Highway
Homewood, AL 35209
Phone: 205-879-0884
Fax: 205-871-7105
Store Hours
Monday-Saturday: 6:00 am - 10:00 pm
Sunday: 7:00 am - 8:00 pm
Complimentary Wine Tasting: Fridays, 4:00 pm - 6:00 pm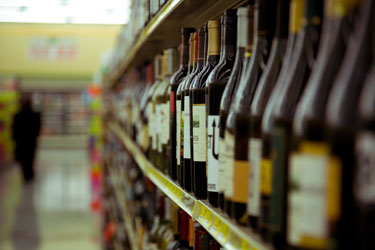 Click here for our Weekly Wine AD
If it's fine wine you seek then look no further! The Piggly Wiggly wine department offers an extensive selection of imported and domestic wines with pricing to fit anyone's budget. Don't forget about our discounts on case purchases.

Whether you're having a casual party, elegant dinner, or just looking to have a glass of wine when you get home from work, we have wines to fit any occasion and if you're interested in having a private tasting in your home, well we can take care of that, too!

We have an exceptional & diverse selection of wine that range from highly-rated boutique wines, to everyday favorites that you would expect to find on our shelves. Almost any wine available in the Birmingham market can be special ordered or carried upon special request and all at competitive pricing. We usually receive special orders within about 48 hours, and as always, our store offers our 10% discount on case purchases, (12 750ml bottles, or 6 1.5L mags), and 5% discount on half case purchases. This discount applies to solid as well as mixed case purchases. Contact us for a special order.
Contact Piggly Wiggly Homewood's Wine Consultant, Heather Blisard, for a special order. Email or call Heather directly at 205-451-6911.
Keep an eye out for our signature Piggly Wiggly wines, Pigasus and Squeal, on shelves now!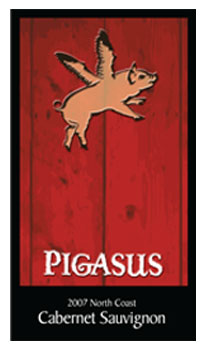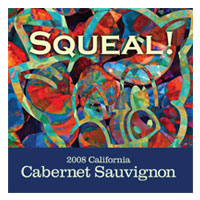 Our relationship wth suppliers has allowed us to source the best possible wines for Piggly Wiggly's wine program. These independent sources assure the highest quality and best prices for our customers.

Grove Street Brokers - Winemaker Jeff Libarle for Pigasus

Grove Street is a custom crush facility in Healdsburg, CA who's focus is North Coast vineyards. Grove Street searches the Napa, Sonoma and Mendocino Counties for the highest quality wines to use in blends for their clients. They bring 30 plus years of experience in the custom crush area to help each customer achieve the best cuvee available.

Harry Parducci - Winemaker for Squeal

Harry Parducci, Jr. oversees all grape harvest, winemaking, blending and bottling operations at Adler Fels Winery. A wine industry veteran, Harry joined Adler Fels in 2002. His winemaking and viticulture experience spans over 30 years at prominent Sonoma wineries, including Valley of the Moon, Kenwood and Chateau Diana.

Harry is a third generation member of one of Sonoma Valley's pioneering winemaking families. His grandfather established Valley of the Moon winery in 1939, and most of Harry's formal training came while working alongside Ernie Lane, Valley of the Moon oenologist for over 20 years. During his tenure at Valley of the Moon, Harry initiated and developed the first varietal table wine program at the winery; developed quality control procedures in grape selections, wine storage and bottling; and initiated use of small oak cooperage and small varietal lots. Harry's family remains one of the leading Sonoma Valley grape growers, producing top-notch Cabernet Sauvignon and Zinfandel. Harry lives in Sonoma with his wife Margaret.