Piggly Wiggly #260 - Clairmont
3314 Clairmont Ave.
Birmingham, AL 35222
Phone: 205-252-0684
Fax: 205-252-0683
Store Hours
Monday-Saturday: 7:00 am - 10:00 pm
Sunday: 7:00 am - 9:00 pm
Complimentary Wine Tasting: Thursdays, 4:00 pm - 6:00 pm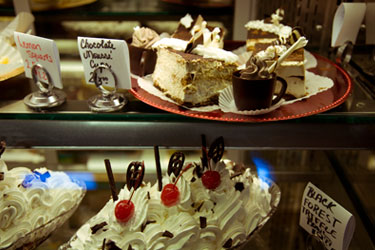 Piggly Wiggly Clairmont carries a delicious selection of pies, cakes and baked goods. Included in our great selection are local products, made and delivered from right in our area.
We carry "Southern Fried Pies", homemade locally in Calera.

Southern Fried Pies are a comfort food any way you serve them. Whether the pie is straight out of the fryer hot and delicious or topped with ice cream or whipped cream, this fried pie will have you coming back for more!
And don't forget specialty cakes made by Cakes N Candy, Inc. These mouth watering cakes are made fresh, daily in Clanton, AL.